For our third Ask Us Anything! we picked the question: What do you think of dermaplaning, and will it make hair grow back thicker and faster? (Gigi)
Thank you for visiting our ask box, Gigi! Here's your answer with lots of love, from us. 
Hollywood Treatment? Dermaplaning In A Snapshot.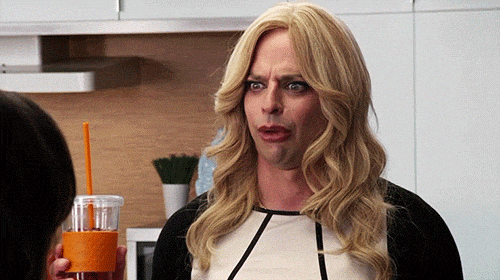 via giphy
Dermaplaning is an exfoliating treatment that involves the use of a surgical scalpel to *gently* scrape the surface of your skin with light, feathery strokes. The goal? To remove the top layer of dead skin and peach fuzz (vellus hairs, which are fine downy hair on the face) for instantly smoother, glowier skin. The approximately 30-minute long procedure claims to be almost risk-free and painless when done correctly by a trained professional. 
While the treatment started trending on social media in 2019, it has otherwise (allegedly) been a long-standing favourite in the entertainment industry. 
Why The Buzz? Pros & Cons Of Dermaplaning. 
The Good Stuff:
Instantly reveals more radiant, (baby) smooth and even skin. Expect your foundation to apply like a dream. 

Helps to unclog pores.

Triggers the cell regeneration process, hence improving the appearance of acne scars and hyper-pigmentation.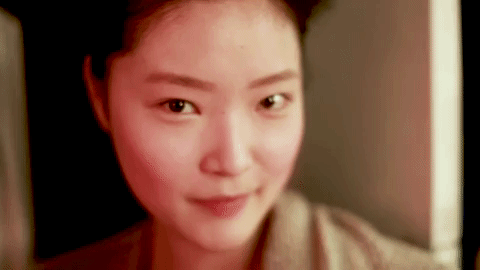 via giphy
The Not-So-Good-Stuff:
Immediately post-treatment, your skin will be temporarily highly sensitive to sun exposure and may appear a little pink. Otherwise, dermaplaning claims to have zero side effects and require zero downtime. 
Who Is It For…And Who Is It Not? 
Dermaplaning is recommended for all skin types. It is particularly helpful for those with sensitive, even eczema-prone skin who cannot tolerate conventional exfoliating products.
However, individuals with acneic skin and deep cystic acne may want to do a rain check on dermaplaning till after their breakouts are clear. It also turns out that those with excessive/extra coarse facial hair (in place of the more downy peach fuzz) may find dermaplaning unsuitable — as this Refinery29 writer realised from her less-than-ideal dermaplaning experience.  
The Truth: Does It Make Your Facial Hair Grow Back Thicker And Faster? 
A resounding no!
The fear that shaving superficial vellus hairs will only cause them to grow back thicker, faster and with vengeance is a myth. Post-dermaplaning, you can expect your peach fuzz to grow back at the same rate and texture as it was pre-treatment. 
So What Do You Think? 
At first, I was convinced that dermaplaning would join the ranks of other over-hyped, but bizarre skincare "miracle treatments", like vampire and bird poop facials. However, given all the information about dermaplaning and that it can only be administered by dermatologists or licensed aestheticians, the treatment seems definitively legitimate. 
Perhaps the real question then, is how necessary dermaplaning is.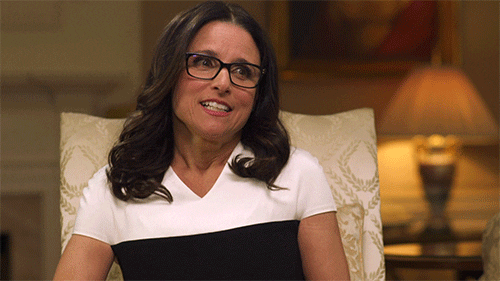 via giphy
Presently, it seems like the dermaplaning trend has not yet caught on locally. Although, a quick search does show that the procedure is offered by The Clifford Clinic at S$300 per session (a tad pricey).
All in, I must admit that because I do not actually grapple with significant peach fuzz, dermaplaning feels less compelling to me (especially with its price point). While I'm not sold on dermaplaning, I wouldn't be vehemently opposed to giving it a try…but am perfectly comfortable sitting out too.
What about you? Tell us your thoughts in the comments!
—
Have a question you'd like us to answer? Ask Us Anything (the Ask Box is at the bottom of our Home page), we pick one question every two weeks and answer it the best we can. Fire away!
Take care,
Melisa