We've been away for a while, but Ask Us Anything is finally up and working again! In our first Ask Us Anything of 2020, we picked the question: Are lash lifts bad for you? Are they worth the money? (Beatrice)
Thank you for visiting our ask box, Beatrice! Here's your answer with lots of love, from us.
PS:  I'm particularly excited to answer this question because I've been increasingly interested in lash lifts ever since they blew up a while ago. If you haven't already heard of this new fad, here's what you need to know!
What Are Lash Lifts?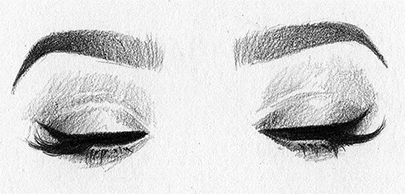 via giphy
Before we get into the nitty-gritties about lash lifts, you might have also heard of lash perms. While lash perms and lash lifts are pretty similar, they do have their distinct differences. Primarily, while lash perms focus on curling your lashes, lash lifts aim to lift your lashes from their base. Hence, while lash perms require a cylindrical rod, lash lifts involve a speed bump shaped device (more on that below). 
Since lash perms curl your lashes without necessarily lifting them, the end results could give the illusion of shorter, albeit curled lashes. On the other hand, lash lifts often help to give the appearance of longer, perkier lashes. The results from a lash lift typically last around 6 to 8 weeks. 
*Do note that some beauty salons may use the terms interchangeably — simply clarify the procedure to ensure you're getting the right thing!
Why They're Pretty Darn Awesome…And Why Not.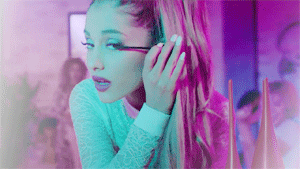 via giphy
The Great
Many lash lift converts believe that lash lifts are total wins over extensions, falsies and even mascara, for various reasons: 
They're apparently, much healthier for your natural lashes. Since unlike lash extensions (and falsies), there is no need to adhere anything to your lash line. 

You can wear mascara and eye makeup as per usual (or even falsies, if you still like). We hear lash lifts look extra bomb with mascara on! 

Lash lifts are incredibly low maintenance. No more being extra careful around your lashes lest they start shedding (as with extensions) or having to remove them daily (as with falsies/mascara).
The Not-So-Great
Lash lifts are largely marketed as safe procedures. And for the most part, should not be bad for your lash/eye health if performed by a trained professional.
However, as the process does involve chemicals, this ultimately poses some risks such as skin irritation. In particular, if you have a history of chronic dry eyes, sensitive eyes, chronic eye infections or skin allergies. Some potential side effects from the chemical solution include blisters, rash, inflammation and brittle lashes (Yikes!). To be safe, request for a patch test and always make sure you're getting your lashes done by a trained technician.
Other factors to consider include: 
Lash lifts won't give you as much of an oomph! as extensions, falsies and maybe even mascara will. (They're your natural lashes after all!) 

 Downtime for your lashes still applies to lash lifts (like extensions). You should avoid getting your lashes wet, sleeping on them directly or wearing eye makeup for the first 24-hours.
The Lash Lift Procedure In A Glance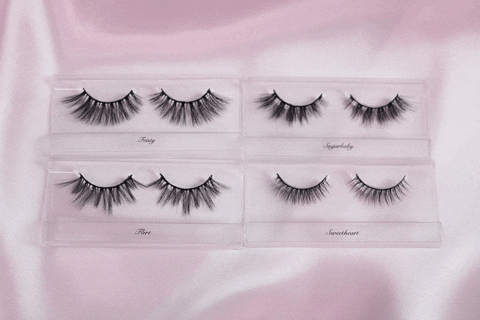 via giphy
The entire process takes about an hour. Here are the key steps: 
Ideally, a lash lift session should begin with a consultation so your lash technician can select a curl size most suitable for your eye shape and your desired results. 

A silicone shield will be adhered to your skin (specifically your eyelid) using a gentle adhesive. Your lashes will then be combed upwards and glued down to the silicone shield (using the same adhesive). 

An eye-safe perming solution will be applied to your lashes and left on for 6 to 12 minutes, depending on the condition of your natural lashes. 

A setting solution will be applied to set the curl. If you opt for a lash tint (to darken your lashes), this is also where the tint solution will be applied. 
Watch this video from Refinery29 to see how a lash lift is done! 
Ready To Try It For Yourself?
From a quick search, I found that lash lifts in Singapore typically cost around SGD80-100 and can be found in both beauty salons, as well as home-based studios. A good number of places also run first trial promotions at lowered prices (some as low as SGD50)! There is also quite a variety of lash lifts being offered from keratin to collagen types, that all promise stellar results. 
All in, lash lifts are really starting to feel like a great choice for busy/lazy/low maintenance lifestyles. In fact, for someone like me who's still apprehensive about extensions looking 'unnatural', lash lifts seem like the perfect option. 
Evidently, I'm quite ready to try a lash lift for myself and maybe I'll tell you all about it after *wink*! 
—
Have a question you'd like us to answer? Ask Us Anything (the Ask Box is at the bottom of our Home page), we pick one question every two weeks and answer it the best we can. Fire away!
Take care,
Melisa