If dull was personified, she would look like my skin. That, I admit. I have always suffered with a lack of lustre on my complexion and even when I do commit to an extensive and dare-I-say effective skincare regime, my face is still far from radiant. What was the problem? Why do the Koreans have such glorious skin and why can't I have that? Such are the burning questions I think of everyday.
When I break down my skincare regime, I realised that the one step I don't do enough is exfoliating. I figured that if I ate well, went out for fresh air and reduced my blue-light exposure, I would be closer to achieving pearly radiance on my face. However, it truly wasn't enough because exfoliation is the first step of ensuring your brightening elixirs, and all the steps that come after, work. 
Without an absorbent barrier, your skincare layering of serums, moisturisers and essences are unable to sink in. If you really break it down to every single step and product used, you lose money too.
So, let's go back to the basics.  
There are 2 types of exfoliation – physical and chemical. Both slough off dead skin in different ways. 
What Is Physical Exfoliation?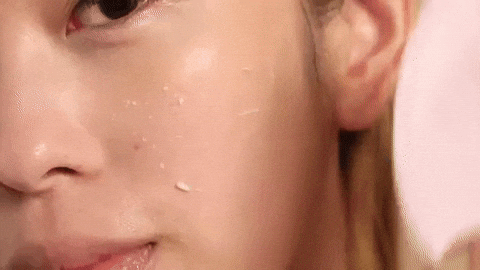 Physical exfoliation includes bead-like formulas to physically slough off the dead skin. It can vary from sugar particles to biodegradable water-soluble beads to really get into the nitty-gritty of your pores. Albeit satisfying, you should stay away from scrubs infused with harsher ingredients like nut shells and fruit pits because they are more abrasive to the skin.
Who Is Physical Exfoliation For?
Normal Skin
Everyone can physically exfoliate, but for those with normal skin, a safe number would be two to three times a week! If you have a tougher and stronger skin barrier, your skin may have a higher resistance to tearing, itching and drying – but that does not mean you should exfoliate everyday. Excessive face scrubbing can expose your skin's raw tissues to bacteria and infection, therefore scarring your skin. Take note to exfoliate on alternate days to let your skin rest and repair.
Easily Irritated Or Sensitive Skin
Exfoliating once to twice a week (at most) would be sufficient because risking tearing your already-sensitive skin barrier by overexfoliation can actually bring about more problems such as flared up scars, acne and redness.

Why Physical Exfoliation Is Good For You: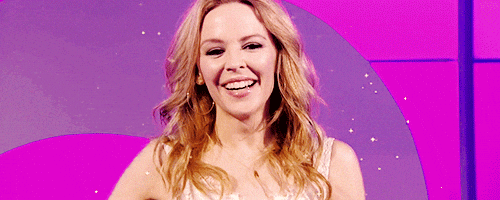 Kira-kira Skin
If you are more of an instant gratification girl, you would probably tend to gravitate towards physical exfoliators. Its quick results and satisfying-to-touch consistency is what makes it so attractive to people who want a perk-me-up. This is due to the use of force to remove the dead skin cells on the face. With a physical buff, old skin doesn't just slough away; it reveals an even brighter and smoother complexion that the daily environmental aggressors have unfortunately masked.
Rosy Cheeks For Weeks
Besides a bright complexion, physical exfoliators promote blood circulation through the face. Aided by its bead-like particles, the massaging action stimulates circulation and brings a natural colour to your cheeks. As such, your complexion would look more radiant and healthy, similar to the act of going outside for a jog or a fresh air. Furthermore, we could all use the extra help from circulation – staying and working from home can really dull our skin and make us feel rather dead.

Satisfaction In The Action
This may be a rather odd benefit but it exists. To some, to feel like the product is actually working, the process of physically buffing your dead skin away feels super satisfying. Kind of like wiping the makeup off your face and seeing the remnants on the cotton pad. It feels somewhat good to see that instant result of a brightened face. To add on, some physical exfoliators come with a scalpel or brush, therefore igniting a therapeutic exfoliating process that makes you appreciate the process even more.
Some Physical Exfoliators You Can Cop!
If physical touch is your love language, then these extraordinary physical exfoliators can bring you a step closer to the refined and brighter skin you've always wanted to have.
1. Philosophy Peeling Mousse Instant Glow Facial, $55

Starting off with a no stranger to the skincare game; Philosophy introduces a peeling mousse that delivers a polished complexion instantly in one minute. Apply a generous portion of mousse onto cleansed skin and massage for up to a minute, followed by a thorough rinse. Polished skin, reduced fine lines and a more even skin tone. Coincidence? Nah, it's just good skincare.
2. Beigic Correcting Exfoliator Scrub, $65
If you love your coffee, this exfoliator can wake up your skin. Enriched with freshly roasted and grinded coffee bean power all the way from Peru, it's a sure boost for your skin's regenerative ability. This exfoliator sloughs off dead skin and reduces cellulite, scars and any possibility of irritation because of how gentle and clean the formula is. Infused with antioxidants, Vitamin E and freshly roasted coffee powder, shall we wake up and smell this game-changer of a coffee? I think we shall.
3. Kew Organics Divinely Gentle Micro Exfoliant, $61.60


Exfoliation for those with sensitive skin may not be a match-made in heaven and we fear to commit! However, Kew Organics aim to bust that myth, and devote us to this unconventional pairing. Their Divinely Gentle Micro Exfoliant is engineered for sensitive skin, so for those with dehydrated and devitalised dead skin cells, this is your significant other. Fulfill a luminous complexion with an infusion of micronised organic adzuki rice, bamboo powder, vitamins C and E, colloidal oatmeal and blueberry fruit fibre that altogether fights free radicals, protects, calms and hydrates your skin. Unveil younger-than-your-age skin, because it is now truly possible with this divine entity.  
What Is Chemical Exfoliation?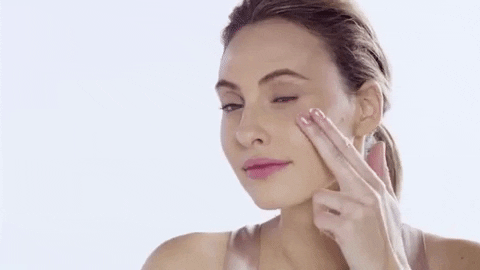 Chemical exfoliators do not have any tiny granules in them, but instead use chemicals that aid in your cell turnover. 
Although they do not produce the most instant of results, chemical exfoliation is subscribed to be more safe and natural. While not as fast-acting as their physical counterparts, they penetrate deeper into the skin and break apart the bonds that hold the dead skin cells together.  
Don't misunderstand the word chemical though! Although it sounds a bit frightening, chemical exfoliants usually have low percentages of gentle acids. With this, it aids in the reparation of our skin which is great for brightening and evening out the complexion. 
There are 2 to mention: AHA and BHA.
AHA: Alpha Hydroxy Acids (AHA)
These stands for Alpha Hydroxy Acids (AHA). AHA are made up from natural substances which are suited for exfoliating dry skin. They break the bonds that hold our dead skin cells together. As such, they improve our skin tones and mild discolouration. AHA are water soluble, which means they are unable to penetrate deep into the pores, but they interrupt the bonds that hold together our dead skin cells and gradually remove them. 
BHA: Beta Hydroxy Acids (BHA)
BHA refers to Beta Hydroxy Acids (BHA) They are oil-soluble and can penetrate deeper into the skin and pores. It offers a more in-depth exfoliation and if you have a weakened skin barrier, it is advised to use BHA products to repair it. BHA is anti-inflammatory and antibacterial. As such, it is recommended for those with acne-prone and oily skin which is considered quite high on the sensitive skin spectrum! If you have gnarly blackheads, BHA is perfect to get those pesky black bumps away.
So in a nutshell, AHA's exfoliate your skin's surface while BHA's penetrate deeper inside the pore to treat acne, congestion and breakouts. 
It is perfectly fine to combine both AHAs and BHAs. In this way, the AHAs can treat your uneven skin tone and that lack of goddessy glow, while BHAs can treat the acne and breakouts that begin deep within your skin. 
Who Is Chemical Exfoliation For?
Sun-damaged Or Dry Skin
Try to opt for AHAs, such as lactic or glycolic acids as these can exfoliate the skin's outer surface. Lactic acids are the most gentle acids and glycolic acid can actually dissolve your dead skin cells, revealing a brighter complexion!
Oily And Acne-Prone Skin
BHAs consist of pore-unclogging properties specifically targeted to reduce congestion and acne. With its antibacterial and anti-inflammatory properties, opt for salicylic acid if you are more prone to acne, pesky pimples and those blackheads that just frustratingly won't go away!
Overall, while chemical exfoliators are more gentle on the skin because it controls the exfoliation process in a more sophisticated way, always do your research first and find out on which products work for you and what are the most low-risk.
Why Chemical Exfoliation Is Good For You: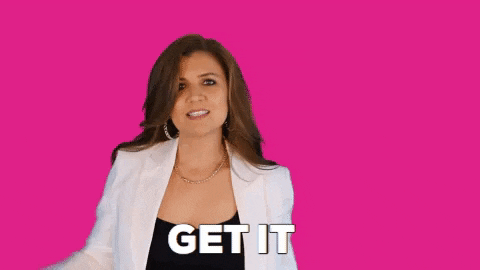 A Soft Strength
Although the term chemical sounds a bit scary, it's actually more gentle on the skin! When products interact with your skin, chemical reactions take place and do their science-y magic and frankly, you don't really have to do much about it! Just pat the formula onto your skin and the reaction does it all for you. No scrubbing, no abrasive tugging and sloughing. It may be less satisfying because we can't see the dead skin cells immediately reveal newer and brighter skin, but that's what they mean by patience is a virtue. Chemical exfoliants are gentle but they get the work done!
Gets To The Point, No Time Wasted
A pretty self-explanatory point; and a solid one if I may inject. Chemical exfoliators just require you to dispense the product, apply it on your face and for you to pat it dry. Physical exfoliators, on the contrary, are a bit more time-consuming because it requires you to physically buff away the dead skin cells – basically  you require more effort. Chemical exfoliants lets you get away with being lazy and we're all here for it.
They Are More Controllable
Physical exfoliators can be inconsistent with their textures. When scooped, you may get a consistency with more beads or lesser beads at certain times. Either way, it is never uniform. As such, the amount of force applied on physically rubbing the dead skin cells away can potentially irritate your skin because at times you might have over-exfoliated. Chemical exfoliants are more consistent in their formula because they usually come in liquid textures infused with the chemical benefits at a more consistent percentage. As such, it is easier to handle and more fuss-free.
Some Chemical Exfoliators You Can Cop!
If you've been pretty marvelled by what chemical exfoliators bring to the skincare table, then the next slough of products would have awoken your chemical exfoliator void. If you have dreams of achieving that glowing-to-the-skincare-heavens vibe, then make it happen with these picks. 
1) Dr Dennis Gross Alpha Beta Peeling Quotidien Formula Intense, $135
Experience spa-like results with this patented two-step formula from Dr Dennis Gross. This chemical peel (another word for chemical exfoliant) contains both AHA and BHA – simultaneously shedding your dead skin cells and cleaning out grime and sebum overproduction deep within your pores. Say hello to this 2-step regime that requires no recovery time with the help of superpower ingredients like retinol known to aid in collagen and combat free radicals from damaging your skin. It certainly does a lot of things, and an improved skin texture and tone is one of them. 
2) Marc Jacobs Youthquake Hydra-full Retexturising Gel Cream, $78

Not your typical exfoliator. In fact, it's a league on its own: a retexturising gel cream that promises a smoother, plumper and more even skin tone, aided by its infused ingredients that we can pronounce (oh, rejoice!). This cream consists of 54% pineapple water, loaded with antioxidant rich starfruit and peppered with dragon fruit extracts – it's basically a beach holiday in a tube. And if you hate beaches, do not worry. It's a beach holiday you can experience… from your home. I love it, we love it, and we have even reviewed it before.
–
Over the years, exfoliators have truly grown to be more sophisticated and accessible. We have had first meetings with all sorts of exfoliants that truly revolutionised the skincare game and if we're lucky (and if we use them diligently), it can become the love of our lives. I am now aware of how much it can help our skin and therefore, have solemnly vowed that the next time I will stop using an exfoliator is probably… never. I'm in it for the long-run. 
Love,
Dhiya