It's no secret that we're all busy urbanites — there's always the next big dream to chase and yet another thing to check off on our to-do list. To keep up, we make sacrifices. We head to bed later, neglect our self-care routine and sometimes even compromise or completely skip out on our skincare (I've got to admit, I'm guilty of this), so imagine my surprise when I found out our skin too can experience burnout. 
It's so prevalent today, there's even a term for it: fatigued skin.
What Is Fatigued Skin?
As its name suggests, fatigued skin is what happens when your skin is weary.  Yes, your skin can get tired too! Predominantly, skin fatigue is caused by a combination of lifestyle and environmental factors. Think lack of sleep, stress, unhealthy diet, air pollution and the likes. Symptoms include but are not limited to dark circles, puffy eyes, fine lines and dull, lacklustre skin.
How Do I Combat It?
But fret not, because it is treatable. Just a few minor tweaks to your lifestyle and a thoughtful medley of efficacious skincare products is all you need to transform your skin back to its zestful and radiant self. Anything for good skin right?
1. Get A Good Night's Sleep
Well, it's called 'beauty sleep' for a reason —  while we sleep, our body repairs, detoxifies and reboots. As such, getting enough sleep is essential to ensure that you and your skin are rested. Ideally, one should get about 7 to 8 hours of sleep every night. When this isn't achieved, we wake up to tired dull skin. To perk your skin up,  we recommend treating your skin to a nutrient-packed hydrating serum.
S$54
Some nights just see us awake and unable to sleep. To alleviate the onset of hungover, dull and dehydrated skin, apply a drop or two of The Most Hyaluronic Super Nutrient Hydration Serum in the AM and the PM. With its robust concoction of Hyaluronic Acid, Panthenol and Organic Safflower Oil, expect your skin to be soothed, hydrated and reinvigorated. It's also enriched with Kombucha and antioxidant-rich Acai Berry, which fights against free radical damage and tackle hyperpigmentation.
2. Slow Down and Destress 
No surprise here, but stress is a major culprit behind fatigued skin. It causes your body to release the hormone Cortisol which contributes to the breakdown of elastic tissue and collagen, hindering the skin's ability to repair itself. To keep stress (and fatigued skin) at bay, how about unwinding with a soothing face mask?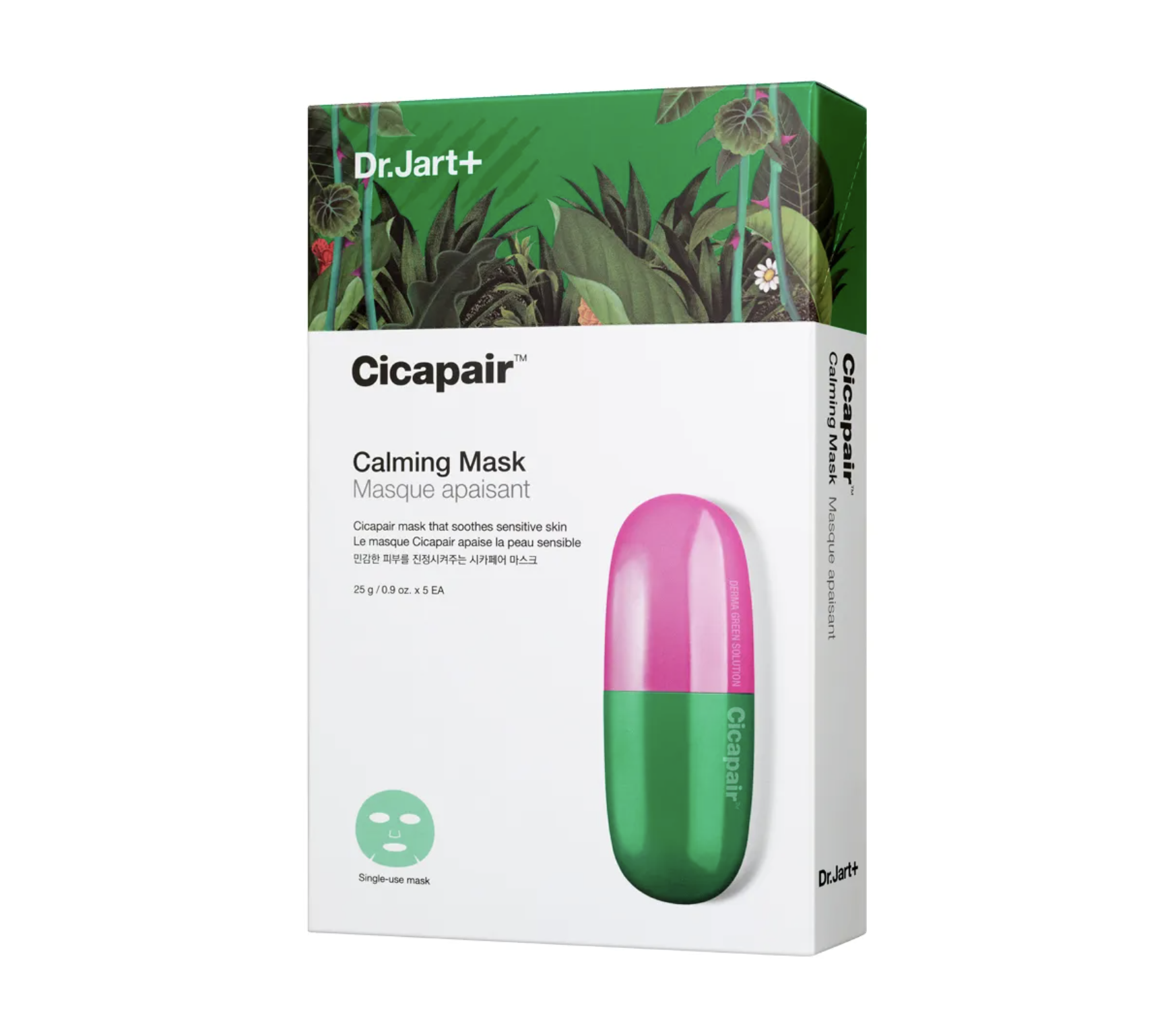 S$32
Dr Jart+'s Cicapair Calming Mask is a soothing mask ladened with Centella Asiatica, a cult-favourite active ingredient in Korean skincare, and for good reasons — it helps with hydration, skin regeneration as well as inflammation and blemishes. Coupled with Niacinamide and Madecassoside which boosts collagen production and strengthens the skin, you can sit back and relax as the mask does the heavy work for you.
3. Feed Your Skin A Healthy Diet
PSA: eat your fruits and vegetables! Our body needs a diet rich in fruits and vegetables to fortify us with antioxidants and nutrients needed for our skin to regenerate and glow. You are what you eat but lucky for us, we can always feed our skin extra supplements through our skincare regime. 
S$78
If you're in need of a vitamin boost, Origin's overnight moisturizer & peel is formulated with Fruit-Derived AHAs and Vitamins B, C, E and Calcium to help replenish and fortify your skin. Find yourself lulled to sleep by essential oils of Neroli, Valerian and Vanilla, and wake up to glowing skin that's smoothed & renewed.
4. Amp Up Your Skin Barrier
From the blue light radiating off our screens to pollutions in the air, our skin is constantly exposed to environmental aggressors. And if you think that's no big deal, think again. Environmental aggressors are what cause damage to our collagen (think: pre-mature ageing, weakened skin recovery) as well as uneven texture and skin tone. The solution? Fortify your skin with antioxidants!
S$102
Meet your new best friend: Drunk Elephant's Virgin Marula Luxury Face Oil. Fight off environmental stressors and boost your skin's natural defences against free radicals with this 100% unrefined Marula Seed oil. Supercharged with antioxidants, Omegas 6 and 9 and Vitamins C and E, this luxurious oil not only builds skin resilience, it also calms skin inflammation, redness, and sensitivity.
Your Skin Reflects Your Lifestyle
The key lesson of it all is to always tune in to what your body is telling you. Usually, skin fatigue suggests that your current lifestyle habits might not be the most optimal. So sleep a little earlier, eat a little cleaner, and remember to take care of yourself, and your skin will naturally follow suit. 
Love,
Priscilla